Top Tips And Tricks For Your Summer Body Care
It might be the middle of August , but summer isn't over yet that means that we still have time to get our summer bodies in check. Achieving your ideal summer body isn't just subject to working on our fitness. There are many things we can do to achieve desired body goals. The perfect summer body is healthy skin from your head down to your toes. We have narrowed down the top tips and tricks to get you summer body ready.
Hydrate
Water should become your new best friend and here's why. The more you hydrate your insides it will reflect on the outside. A maximum of 8 glasses of water is recommended. Keep a water bottle with you when appropriate, as it will wash away toxins and prevent dehydration.
Sunscreen
The importance of sunscreen is essential. Wearing sunscreen is the crucial component of your skincare routine. Using SPF 30 and higher is recommended for better protection from the sun. Sunscreen aids in protecting of your skin against skin damage.
Polish your skin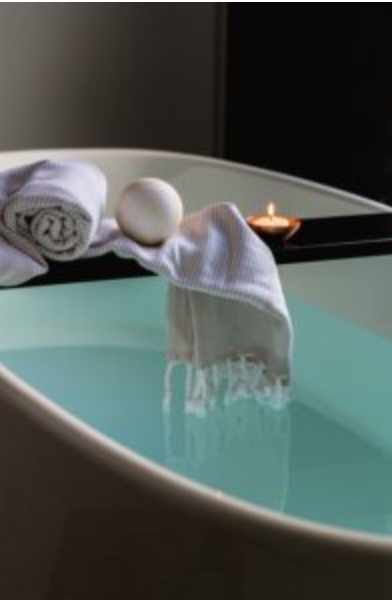 Remove dull skin by exfoliating once every two weeks. Exfoliating can be as simple as giving yourself a pedicure using a foot scrub and or using a body scrub when in the shower. Exfoliating will also leave your body a bit sensitive, so it is best to do this after direct sun exposure. Exfoliating brightens up your skin, giving yourself a natural glow.
Use lightweight lotions
During the winter season, we can get away with heavier creams, however, during the summer season heavy topical products are never necessary. "Water tends to evaporate from the skin into the environment, especially in dry cold air. For this reason, skin requires more help during the cold winter months," explains founder of FryFace Fayne L. Frey, MD, FAAD." Heavier based products will leave your skin feeling oily rather than moisturized. Instead moisturize your body with light lotions that include SPF, to protect your skin from the harsh UV rays.